A 3-day navigational team enduro, taking riders on a round trip through the tribal lands of the Transkei of South Africa. 
Who takes part?
Sea to Sea is designed for the social enduro rider. Does not require any backup drivers as the team from Red Cherry Events handle this all. The event can accommodate teams of 2 – 6 riders with hotels being the choice for accommodation each night. 
We are heading south!
 We utilise 2 great beach hotels, the combination of Trennerys and Kob Inn Beach Resort.
We start our journey at Trennerys Hotel and spend 2 evenings at Kob Inn before returning to Trennerys. 
8 - 12 May 2024 #EpicAdventure
NO HASSLE PACKAGE | NEW FOR SOUTH
NO HASSLE PACKAGE | NEW FOR NORTH
To help make your journey through the Tribal lands of the Transkei a little easier, we have a #NoHasslePackage built just for that.
For the JHB riders, drop your bike off at RaceWorx KTM and have it sent to the start at Trennerys Hotel.
You then hop on a plane from JHB to East London Airport, and the team from Red Cherry Events fetch you from the airport. After a short transfer to Trennerys Hotel, you are reunited with your bike before your #EpicAdventure begins.
Once finished on Saturday, your bike gets loaded back into the truck, you spend the final night at Trennerys Hotel and we shuttle you back to the East London Airport on Sunday. Your bike will then arrive back at Raceworx KTM by 15 May.
Click here to read more.
Sea to Sea is designed for the weekend warrior, keen on experiencing the Wild Coast and being part of an epic adventure but not in the mood for extreme enduro. 2019 had the largest field of female riders and lots of Dads n Lads. Don't be fooled, however – it still remains challenging.
Our sister event – Sea to Ski – is made for those serious enduro riders. Click here for more.
The Sea to Sea event requires no support driver… Red Cherry will provide the back-up vehicle to transport your luggage & fuel each day. This is truly, a 'hassle-free' experience.
The ride of 3 days exposes the 60-odd teams to some of the most incredible enduro riding in the world as they navigate their way via GPS from Trennerys to Kob Inn up the Qora Valleys, from here we do an outride with many options to go Mild and Wild! Day 3 takes the ride on a new route all the way back to Kob Inn. The overnights are made up of 3 Hotel stays and no more tented village with average daily distances of 110kms.
It's not a race and the challenge is to get through the 3 days together with your partner. For safety reasons, there are checkpoints en route and time bars in place. Keeping a steady pace with the occasional stop for a pic or 2 will see you get in safely and in time. It is only suitable for Enduro Bikes, preferably with an electric start.
4 Nights accommodation
No camping and only hotels for 2024. Trennerys & Kob Inn.
Backup
Sweeps, medics and recovery vehicles on route, to keep you safe every step of the way.
Fuel Transport
The team move your fuel from water point to waterpoint each day. 
Sea to Sea Apparel
Custom riding shirt and long sleeve top.
12 Meals over 4 days
Breakfast, lunch, and supper with the waterpoint set up and manned by the team from Red Cherry Events.
Limited to 60 teams
Due to constraints, we are limited to 60 teams. Book early to avoid disappointment.
Gold
This route is for those hard-enduro riders who love a little challenge and are prepared to engage in some teamwork to get home. The degree of difficulty is equivalent to a Bronze Roof rider and to jump across to the easier Silver route  is easy.  75% of the Gold and Silver are common, so you are never far from an escape.
Silver
Designed for those weekend warriors who just want to have fun. For many, this is the 1st time event and over the years we have seen our female participation in the Silver class grow. If things get a little too tough and you want to find easier options then you can jump onto the "Adventure" route for a quick way home
Adventure Bikes
This route is designed for those Adventure Bikers and would typically be suitable for the T7's , 790's, Africa Twin, etc but there is no reason that those skilled Adventure bikers could not tackle this route on a 1290 or 1250. It's mostly twisty gravel roads with friendly Jeep track and single track thrown in. Distances are about 120km per day with the Adventure class heading inland to cross the rivers.
3 days 201kms #EpicAdventure
Hotels we use over the 3 days
The team from Red Cherry Events have re-designed it all. Check below where you will be staying.
Details
Riders and supporters will be placed into a combination of Trenerys and Seagulls for the opening night of this #EpicAdventure.
Room numbers for the 4 nights will be given to each rider at registration, along with their race pack items valued at R1500pp.
Details
The finest hotel on the Wild Coast where each team is allocated a room to share, everyone gets their own bed.  Some of the larger family units mean that teams may share. Let us know if you are entering as a group so we can allocate accordingly.
We spend 2 nights from here at the start of both days 2 and 3 will be from the Kob Inn Hotel.
Details
Finishing the ride back where we started some 3 days ago. The combination of seagulls and Trennerys makes for a great final night with a bar on the beach and plenty of war stories floating around.
Your cars will be here, safely secured and parked where you left them. The night ends with prize giving and finishers shirt hand out.
Our Trusted Brands
The team from Red Cherry Events have built some incredible motorcycle events in the past. Check them out and feel free to give them a click to view more.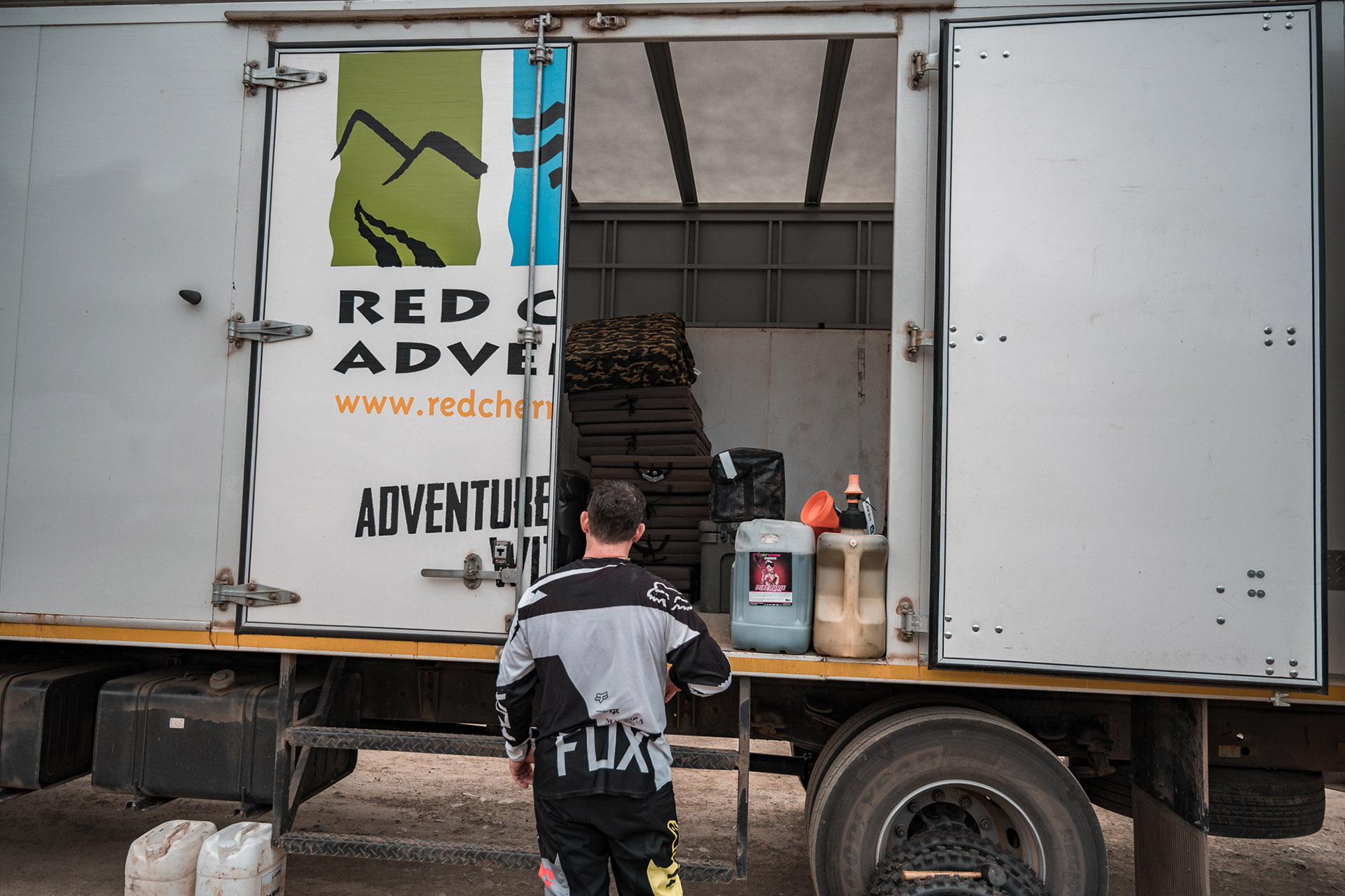 Luggage and Fuel drops
Unlike our sister event, Sea to Ski. You dont need any back up by a driver of your own. The team from Red Cherry Events handle it all and are always ready and waiting. How a typical day goes.
Drop your kit and fuel off at the luggage truck before 7:30.
Riders depart 8:00.
Waterpoint 2 usually keeps lunch and fuel for each rider.
Arrive at the hotel, your bags will be waiting in your rooms.
"Such a great scenic ride, awesome accommodation and even better food. A Journey that took us all to places we never thought could of existed"
"Lee Jackson & Marc Jackson thanks bru for getting me on this ride! Was absolutely stunning and great to finish after 3 long days!"
"The best thing I've probably ever done in my life"
"Recently did my first event with them, unbelievable, truly these guys have mastered every detail!!! Mike Glover sets up some of the most unbelievable riding! 10/10, will be doing a lot more of their events!"
Location
156 Villers road walmer
Port Elizabeth
South Africa
Email
team@redcherryevents.co.za
Hours
Mon:8am - 5pm
Tue: 8am - 5pm
Wed: 8am - 5pm
Thur: 8am - 5pm
Fri: 8am - 3pm
Sat: Closed
Sun: Closed